Dentist with 9 allegations of sexual abuse of female patients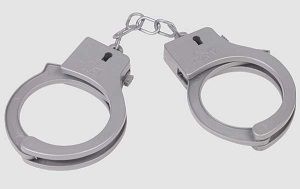 Dentist with 9 allegations of sexual abuse of female patients
As reported by Los Angeles County District Attorney George Gascón, a dentist from Marina del Rey – Dr. Emad Fathy Moawad – has been accused of sexually abusing nine female patients at his Los Angeles dental office. Investigators do not rule out, however, that there may have been more victims.
The dentist was charged with nine counts of violation of bodily integrity, three counts of forcible sexual penetration and one count of attempted penetration with physical force.
– The case is particularly worrisome because its victims are low-income and immigrant women, who, due to fear, are less likely than the rest of the population to report the crimes they are subjected to – said George Gascón in a special statement.
According to prosecutors' findings, the crimes allegedly occurred over a period of 6 years (between 2013 and 2018) at a private dental office in downtown Los Angeles, run by the defendant together with his wife Katerina, also a dentist. Victims of Dr. Moawad's patients were women ranging in age from 27 to 73 years old.
According to information obtained by the Los Angeles Times, Moawad's case came to light in 2019, after one of his patients reported the crime to the. The woman was allegedly a victim of sexual harassment during anesthesia treatment performed in 2017. As revealed, the attacks on female patients ended in 2018 after Moawad was recorded by a dental assistant while committing one of the crimes.
Fifty-year-old Emad Fathy Moawad was arrested on June 10, but left custody just four days later – after posting bail of $1,955,000. The Los Angeles Police Department is encouraging anyone who may have additional information about possible other victims of the Marina del Rey dentist to contact them.
– There are cases of patients returning to the dentist's office with demands for reimbursement of the cost of treatment, claiming that there was an error or a complication. I caution against negotiating with the patient – says in an interview with Dentonet mec. Paweł Strzelec.