Verbal and sexual harassment in hygiene practice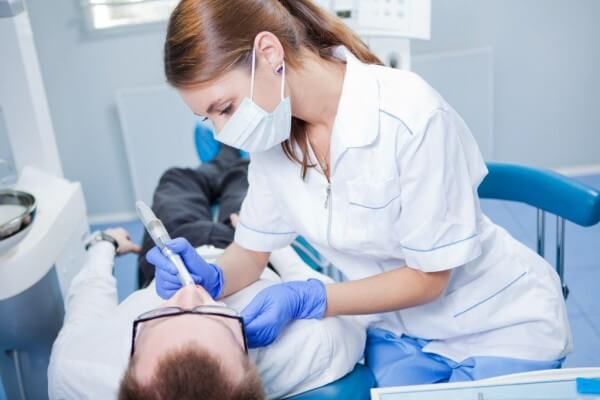 Verbal and sexual harassment in the hygiene office
A visit to a dental or hygiene office is an uneasy experience for some patients – primarily due to concerns about the course of treatment and possible pain. Concerns, however, as well as bad experiences, can also be had by someone working in a medical facility, e.g. dental hygienist.
According to a study (Measuring workplace violence for clinical dental hygienists), the results of which were published June 6 in the International Journal of Dental Hygiene, it is not uncommon for dental hygienists to be subjected to a variety of inappropriate work behaviors, including verbal attacks, sexual harassment and appearance judgments.
Hygienists harassed in the workplace?
– Investigating the extent of workplace harassment faced by dental hygienists is important to build healthy relationships in these facilities. This may alleviate the workplace stress experienced by hygienists, while reducing the turnover of hygienists in the practice – wrote the authors of the article from a group led by Dr. So-Jung Mun of the Department of Oral Hygiene at Yonsei University in Wonju, South Korea.
A report by the U.S. Occupational Safety and Health Administration (2016) found that there were about 25,000 incidents of workplace violence in the United States between 2011 and 2013. Interestingly, as many as 70% of these were related to health care delivery facilities.
The authors wrote that the number of dental hygienists around the world is growing and many are at risk of workplace violence. Previous studies have looked at inappropriate behavior (e.g. harassment and workplace violence) against nurses, but there is little information on the challenges facing dental hygienists.
To learn about and analyze the experiences of hygienists, the researchers developed a questionnaire based on the Revised Negative Action Questionnaire (NAQ-R) and the Workplace Bullying in Nursing Type Inventory (WPBN-TI). The survey included 31 questions on verbal attacks, feelings of alienation, inappropriate experiences at work, physical danger and sexual harassment at work, as well as verbal violence.
Serious abuse of female employees at many offices
205 hygienists responded to the survey. As reported by the authors of the article, female participants in the study confirmed that they experienced inappropriate behavior from supervisors, colleagues, patients and family members. It was shown that 95 female respondents (47%) experienced rudeness from colleagues, and 36 ladies (18%) were subjected to insinuations of a sexual nature, as well as being judged because of their appearance. In addition, 59 hygienists (29%) witnessed situations where patients or family members openly challenged their competence.
According to researchers in Korea, given that unwanted and even violent incidents continue to occur in dental offices, it is critical to use tools that will measure the level of violence against dental hygienists. Equally important is the search for methods to effectively counter such behavior.
– The results of our survey indicate that workplace harassment experienced by female dental office workers is not an isolated problem, so it should be treated as a social problem – wrote the researchers from Dr. Mun's team.
– Dental surgery procedures are fraught with stress in a special way, primarily for the patients, and this tension is transferred to the operators – says the dental practitioner's cooperation with the assistant prof. dr hab. n. med. Natalia Lewkowicz, periodontist.