There are 2-3 months of calm ahead, but the virus is not gone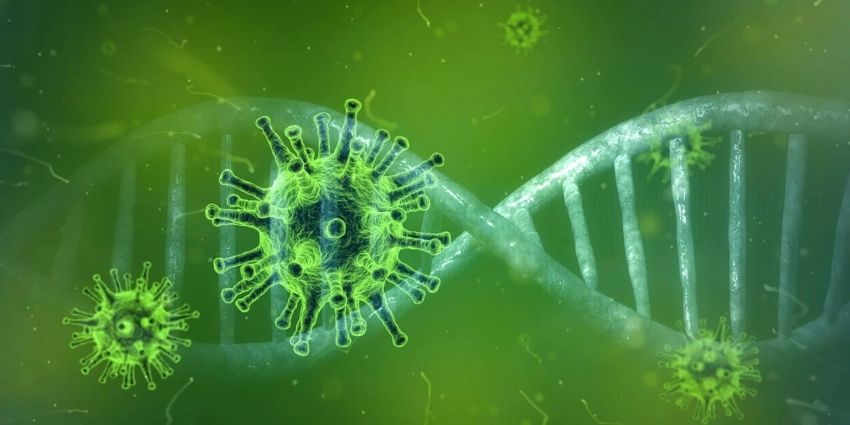 "There are 2-3 months of calm ahead, but the virus is not gone"
We have two-three months of relative calm ahead of us, but the virus has not disappeared, and in order not to have another wave of infections in the autumn, we need to intensify the pace of vaccination – believes the head of the infectious diseases clinic of the clinical hospital No. 1 in Lublin, Prof. Tomasiewicz. Krzysztof Tomasiewicz.
– There are two to three months of relative calm ahead – said Prof. Tomasiewicz, commenting on the fact of decreasing numbers of newly detected coronavirus infections and deaths of infected people. – We don't want to scare anyone, but we urge you to remember that the virus has not disappeared from our population and is still circulating – he added.
In his opinion, the calming of the situation negatively affects the rate of vaccination, and vaccination is – as he stressed – the only way to avoid another wave of severe coronavirus infections in the fall. – Let's hope that autumn will be calm. I would like to be a good prophet, but without vaccinations, autumn may unfortunately be a repeat of what happened last year – Tomasiewicz believes. He reminded that there are worrying signals from Asia, where there is an increase in infections and illnesses. – We would like that, thanks to vaccination in our country, such a situation does not occur – added.
In his opinion, the rate of vaccination in Poland "is not sensational" and needs to be higher in order to talk about the acquisition of population immunity. – We now have about 6 million people vaccinated with two doses. If we even assume that it has passed – and estimates vary, from 4 to 6 million people, this is still not even half of the population – he explained. – We do not yet have population immunity. Even in the best-case scenario, we still need a few months to build up this immunity, hence the appeals to get vaccinated intensively – he added.
According to Prof. Tomasiewicz finds it difficult to predict unequivocally what will happen in the future with the virus and how the disease it causes will develop. – We can assume a very negative scenario in the sense of the emergence of variants that will be more virulent and more contagious. But it is not out of the question that this evolution will go in the direction of alleviating these symptoms, and this virus may after some time become one of the existing coronaviruses that cause the symptoms of the so-called "cold". cold, an infection that is not life-threatening for most people – said Prof. Tomasiewicz.
It is still unknown how long the post-vaccination protection against COVID-19 will last, and how often these vaccinations will have to be repeated. – I am cautiously optimistic on this subject – says in an interview with Dentonet virologist Dr. hab. n. med. Tomasz Dzieciątkowski.