Let's solve the problems of Polish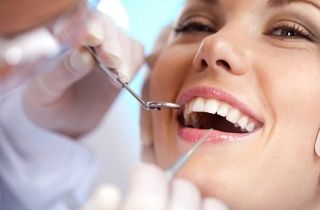 "Let's solve the problems of Polish dentistry"
– So far, all demands made by the dental community (to the Ministry of Health – przyp. red.) are overlooked or marginalized. A clear example of this is the issue of point valuation of selected dental procedures. The medical association actively participated in the National Health Fund's work on new pricing for selected dental procedures. After more than a year, when it seemed that the work would be finalized, the National Health Fund decided to suspend it, transferring the issue of valuation of these services to the Agency for Health Technology Assessment and Tarification, which makes the chances of realistic valuation of dental procedures in the near future seem slim – we read in the appeal of the Supreme Chamber of Physicians, addressed to the Ministry of Health.
The medical self-government wants a debate that would discuss the most important problems related to the dental profession in Poland.
– The Ministry of Health has not presented any proposals for systemic solutions for the postgraduate training of dentists to enable them to obtain specialization. The medical self-government has long signaled the need for new rules for financing specialty training in dental fields. The possibility of creating accredited sites for specialty training is inextricably linked to the palette of specialty procedures included in the basket of benefits. The motivation of medical institutions to create these places is the prospect of educating and recruiting a young specialist for long-term cooperation. The condition, however, is that such a trained specialist at this facility will have the opportunity for professional development as a specialist. With a poor palette of publicly-funded dental specialty services, the training facility will not provide either specialty training on a contract basis, nor will it "keep" another specialist there by relying only on commercial benefits. So she won't discount her success of educating a specialist. Hence, the lack of opportunity or even motivation to organize training – may not be surprising; write the authors of the appeal.
The local government adds that the underestimation of publicly financed dental services, the imposition of new duties on doctors with the need for additional costs (e.g. associated with the need to purchase amalgam separators, or services and software that allow the implementation of EDM), in the absence of adequate support to compensate for the expenses incurred, and limited opportunities for the professional development of dentists in the near future may have a negative impact on further limiting the availability of publicly financed dental services and the health of patients in need of dental care.